3 Apr 2016
PHOTOS: President Muhammadu Buhari at some sessions of the Nuclear Security Summit held in Washington DC. #NSS2016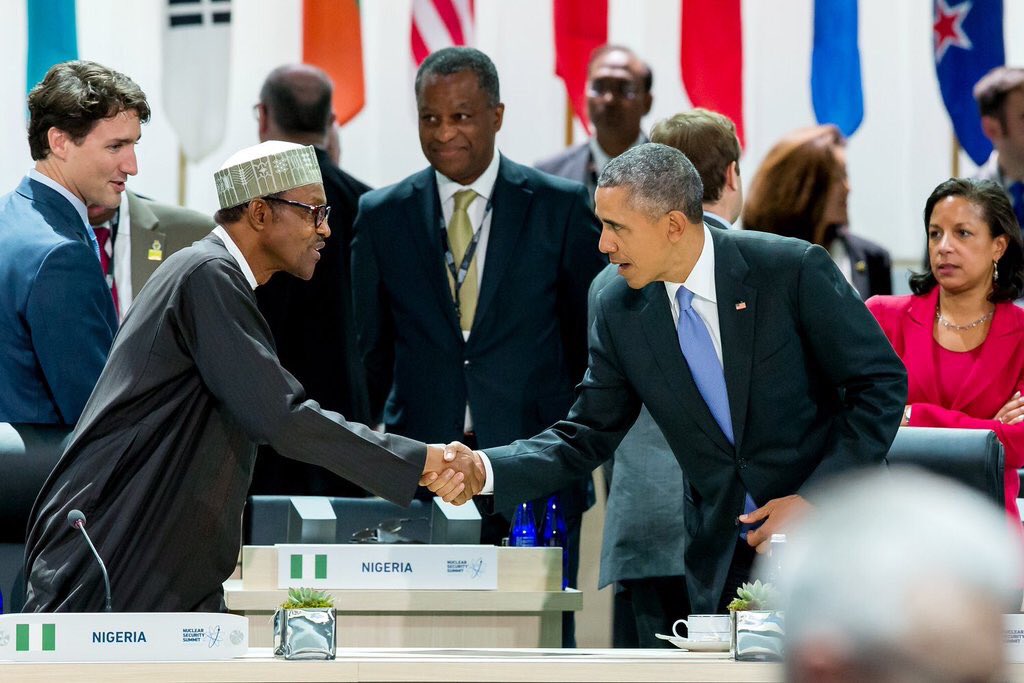 President Muhammadu Buhari at some sessions of the Nuclear Security Summit
APC Nigeria through their twitter handle @APCNigeria posted this photo of Buhari and Obama hand-shake possibly to dispel the impression Ekiti state Governor Fayose tried to create that Buhari is jumping up and down as though he will understand what is being discussed at the 2016 nuclear security summit. The photo though does not depict his ability to understand what is being discussed but demonstrates som sort of communication and respect between himself and Obama.
However, it rather generated anger among some Nigerians who care to comment. Their comments do not represent the feeling of all Nigerians but reflect that of a large portion of the Nigerian populace.
Some suggest the government should get to work because everything is crumbling instead of sharing a photo that is of no use to Nigerians.
Some ask if it is an achievement for a Nigerian President to shake hands with Obama , some observed Buhari's confidence and charisma while some observed Inferiority complex on the part of Buhari looking for relevance with the educated world leaders without reciprocity!
Some even responded by posting some discrediting photos like the one below. Saying no fuel, no electricity , no FX and he seems not bothered about our plight as Petrol and food stuff are now out of reach of common man.
"Is this change?" they asked.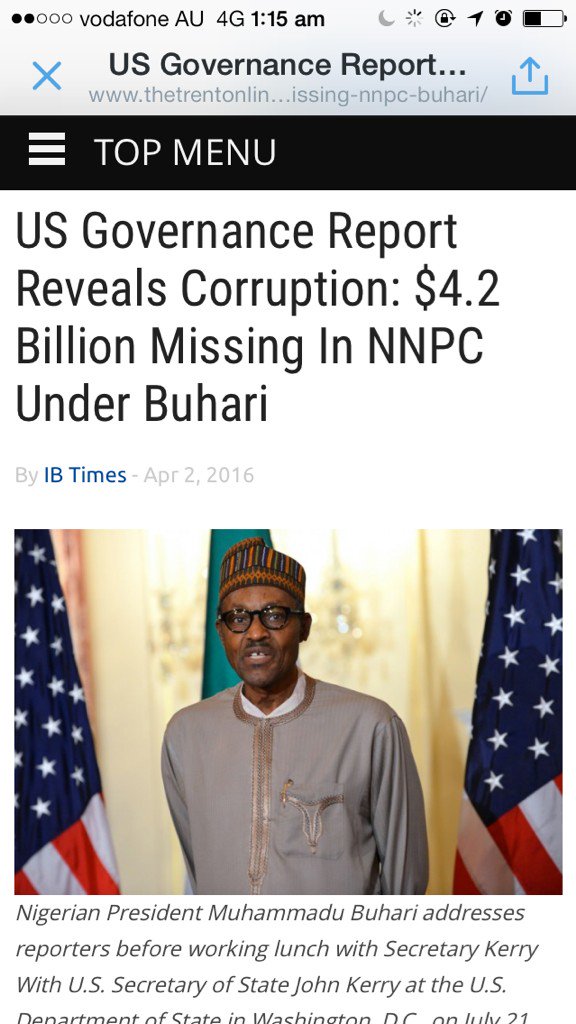 President Muhammadu Buhari
While many worry if he understands what is being discussed,some feel he is wide awake and attentive since he is sitted close to Obama(@POTUS) with the hashtag #respectourpresident One Chinekwu Naboth with the handle ‏@Natolyn_Collabo went a bit far when he said "Africa need literate leaders who will stop America from infiltrating Africa with their through their white horse Aid." Edward Obi-Akpere comment caught my fancy when he said This picture reminds me of d beautiful pictures I took on my 1st visit to airport, my siblings & friends were proud of me in the village. I am sure this is not what the APC intended to depict but rather to let us know that the Presidents frequent trips is not a jamboree but for gainful negotiations and to strategically position the country amongst the rest of the countries in the world